To schedule your personal session please contact my assistant Alice via e-mail at animalwhisperer55@gmail.com or by phone at (805) 540-9520.
Send photos to: suzan@animalwhisperer.net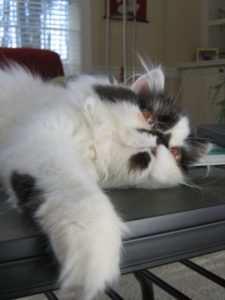 Book your hour or half hour appointment on line with a credit card by clicking on this link:
"Book A Session"
Once you have paid for your session please call or email Alice to schedule.
(805) 540-9520.
If you prefer not to use your credit card on the internet, or you are internet challenged, call Alice for help at:
(805) 540-9520
Thank you.
Get a Free Brochure:
Send us an email with your address and "free brochure" in the subject line, and we will send you a free brochure!
animalwhisper55@gmail.com
Contact me via snail mail:
Suzan Vaughn
950 Los Osos Valley Rd Ste A1
Los Osos, CA 93402
805-540-9520 (Alice)