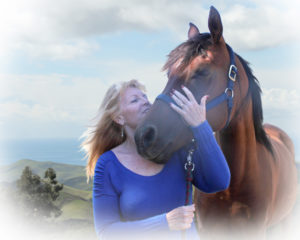 Not only can the death of a beloved animal friend be painful, but it's not always easy to find someone to talk to who can understand the depth of the loss you've experienced.People may tell you to "get over it" or "just get another cat/dog." But as an animal communication professional, I understand how significant your loss can be. Relationships with our animal friends are some of the most tender, loyal, unconditional, and joyful relationships we have in a lifetime.
Animal communication, energetic healing, memorializing, and grief support can be very helpful in moving through this difficult process in a healthy way.
I offer three-session and six-session packages specially designed for people who have lost a beloved animal friend to death.
These sessions include:
Connecting with your animal companion in spirit!
Animal Communication will put you in touch with your friend in spirit where you can process and resolve any left over feelings of guilt or regret, ask your animal companion any questions you might have, and take a look at the spirit world from your animal friends perspective. What is your animals' experience of life, death, and the spirit world? What spiritual insights might be gained from your life together than and now?
People Counseling and Guidance:
Having started my practice as a people psychic in 1990, access to your teachers and Spirit Guides can be very helpful in moving forward. A glimpse into your future probable reality from this time and space can be enlightening and motivating. As an Oracle just like the days of old, you can ask any questions to your Guides and the information will be brought through for you.
Honor and Remember:
Let's create a ceremony, ritual, or memorial that honors your beloved animal friend and your relationship to each other. This can be an important step in the healing process for both you and your animal friend.
Grief Support sessions may be scheduled weekly, bi-monthly, or monthly, or according to the timing that best meets your needs.
Contact Alice to schedule your session at (805) 540-9520.
Animal Communication and Grief Package 1
(3) 60 minute sessions
$249.00
Add To Cart
Animal Communication and Grief Package 2
(3) 60 minute sessions
$549.00
Add To Cart