As An Animal Communication Specialist
I can help you:
Change a pet's behavior

Learn why they're acting a certain way

Understand and help heal trauma

Explore past life connections

Pet's preferences, needs, wants, relationships

Ask your pet a question through me

Contact animal friends who have passed on

Help retrieve lost pets*
"Communication with animals and with our Higher Sources utilizes telepathy to connect on a deeply spiritual level. The practice acknowledges the intelligence and divine nature of all living things.
It has been my privilege to facilitate these soul-level messages for more than 30 years, helping people with their own challenges and those of their precious pets and loved ones, for the highest good of all concerned."
—Suzan Vaughn
In this video: What some of my clients have to say….
     
---
Sign Up Here for Animal Communication Stories, Tips, Tricks
and Free Stuff (once or twice a month)


As A Personal Psychic Medium I offer:
Counseling services with a bonus: Psychic Abilities.
Messages from your Higher Teachers and Guides re:
Troubling times or tough decisions: work, relationships, health issues
Past Life Readings (What past/parallel life is most relevant to me now?)
Loved Ones Who Have Passed On
Intermediary for those who cannot speak: (stroke victims, coma patients, autistic)
(in-person consultations if feasible)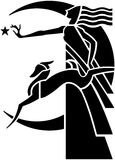 ---
Dispatches from the Ark:
Pages from a Pet Psychic's Notebook
-more info here-

Click on ad above to go to amazon for an electronic book
---
Winter 2013 Issue of
Species Link Magazine